Transference, 2015
Solo Show, Southard Reid, London, UK
Live performance during opening, a docent tour of the objects.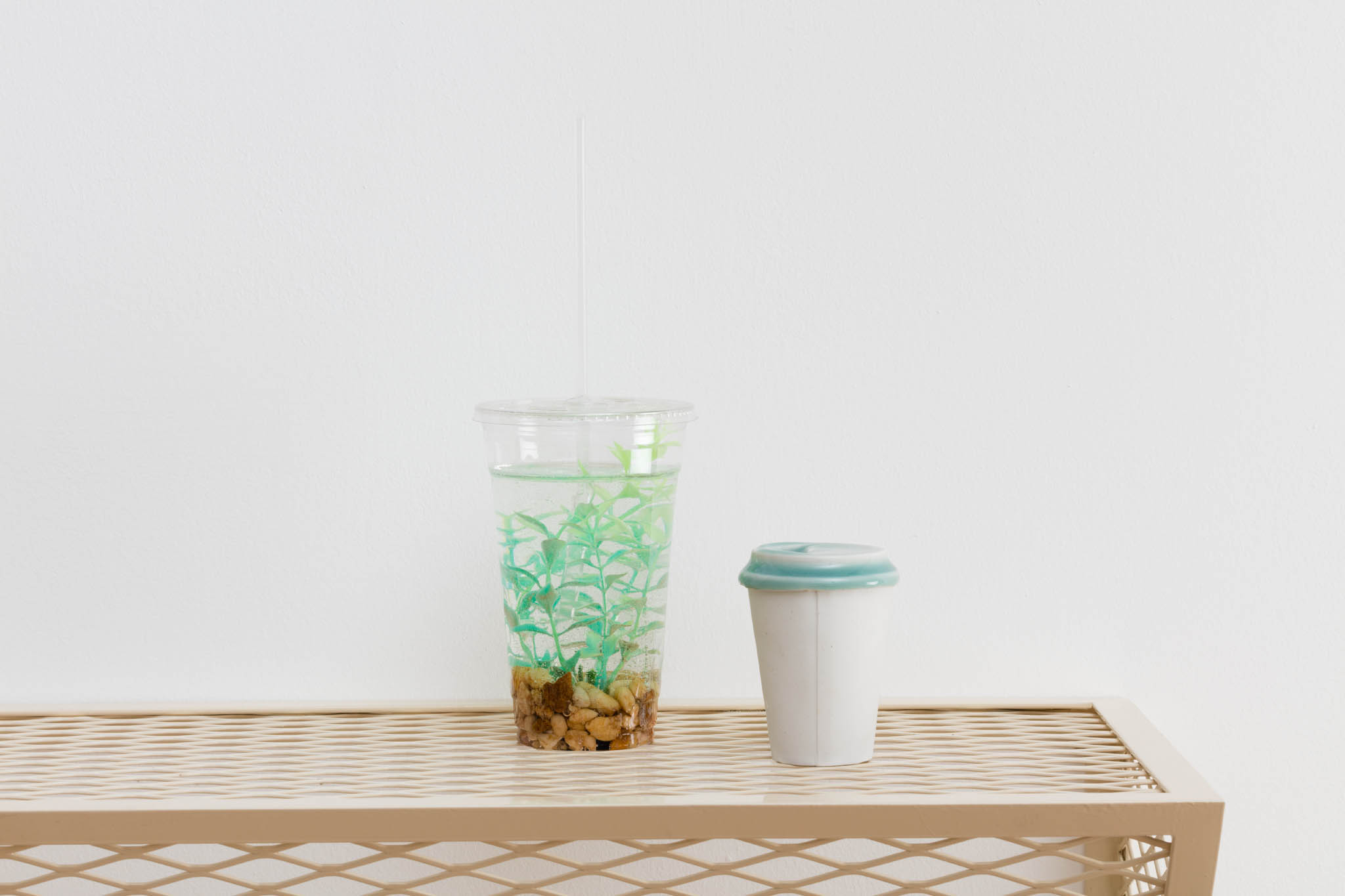 Transference examined public vs. private, and the artist took the audience on a docent tour of her works dressed as a house cat. In Mirrored Gourd Triptych, 2015 a mirrored gourd "watches" 3 screens of found YouTube videos of animals in various stages of anthropomorphized activities; sleeping, dancing, bathing, talking, and mirror recognition.