Seafood, 2019
Painted and nickel plated steel, wood, formica, ceramic, resin, acrylic, recycled HDPE and LDPE plastic bags
Liste Art Fair, Basel, Switzerland
Part of a series of works centered on consumption and waste, Seafood, 2019 is a caged screen that depicts found YouTube videos of marine life in the midst of being caught, processed, packaged and gutted alive for human consumption. For the artist, the fish signifies the ego/identity, found helpless in a larger system that prepares it for consumption. Themes of desire, discovery, entrapment, ownership, consumption, and guilt feed into the paradox and double standard of the female experience and cycle of capitalist desire that are explored within these sculptures. Stovetop, 2019, is an enlarged stovetop grill that has been nickel-plated to elevate the functional everyday object into fetish object.

Expanding Brain, 2018

Painted steel, plywood, formica, acrylic, glazed ceramic, resin, hardware

Solo Show, Southard Reid, London, UK
Titled for a meme made by the artist which anchored the exhibition, this show was a suite of discrete minimal sculptures which interrogated the self and expressed the pressures of conformity and categorization within the art world. In Artist Interview, 2018, exploring self and artistic identity, Cetera presents a confessional style artist interview taking equal inspiration from a recent BBC interview of a female assassin hired by President Duterte of the Philippines, and the 1981 film My Dinner with Andre, by Louis Malle. The subject, an autobiographical, yet fictional version of Cetera, physical and vocal characteristics obscured as if protecting her identity from the viewer, appears in a subtitled, single shot Q&A. The artist responds and reflects on her position towards and within an environment where artists, specifically of colour, are expected to perform their identity, race and gender, finding themselves in trap-like predicaments regarding content. The conversation ebbs and flows between a stream of consciousness monologue and a boilerplate questionnaire to which artists are expected to conform.

Chair Totem Pole, 2017

Painted steel, hardware, concrete
6' x 6' x 15'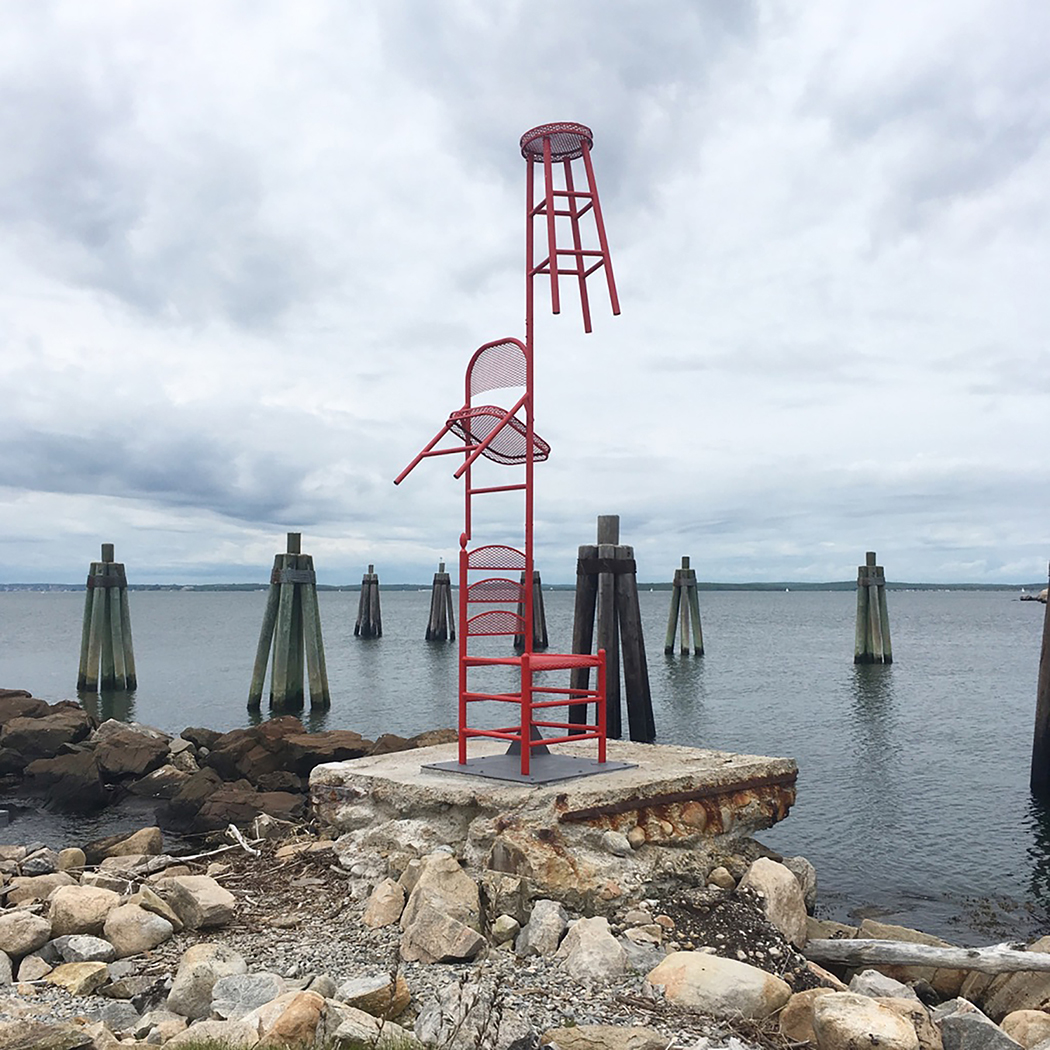 Inspired by Augusto Boal's acting exercise The Chair of Power, which addresses the invention and reconfiguration of space and the spatial structures of power, Chair Totem Pole is a monument to the ordinary and everyday object/props that make up the mise-en-scene that is our daily life. The inspiration of Boal's acting exercise is a monument to the ability that we have the power and agency to create and recreate our realities as we see fit. We do have the agency to change the status quo. Reality is constantly in flux and the potential of "rearranging" these chairs could easily shift the seat of power.


Threshold, 2017
Painted steel, acrylic, resin, plastic, glass, stone, concrete
2-channel HD video installation
Frieze New York, Randalls Island, NY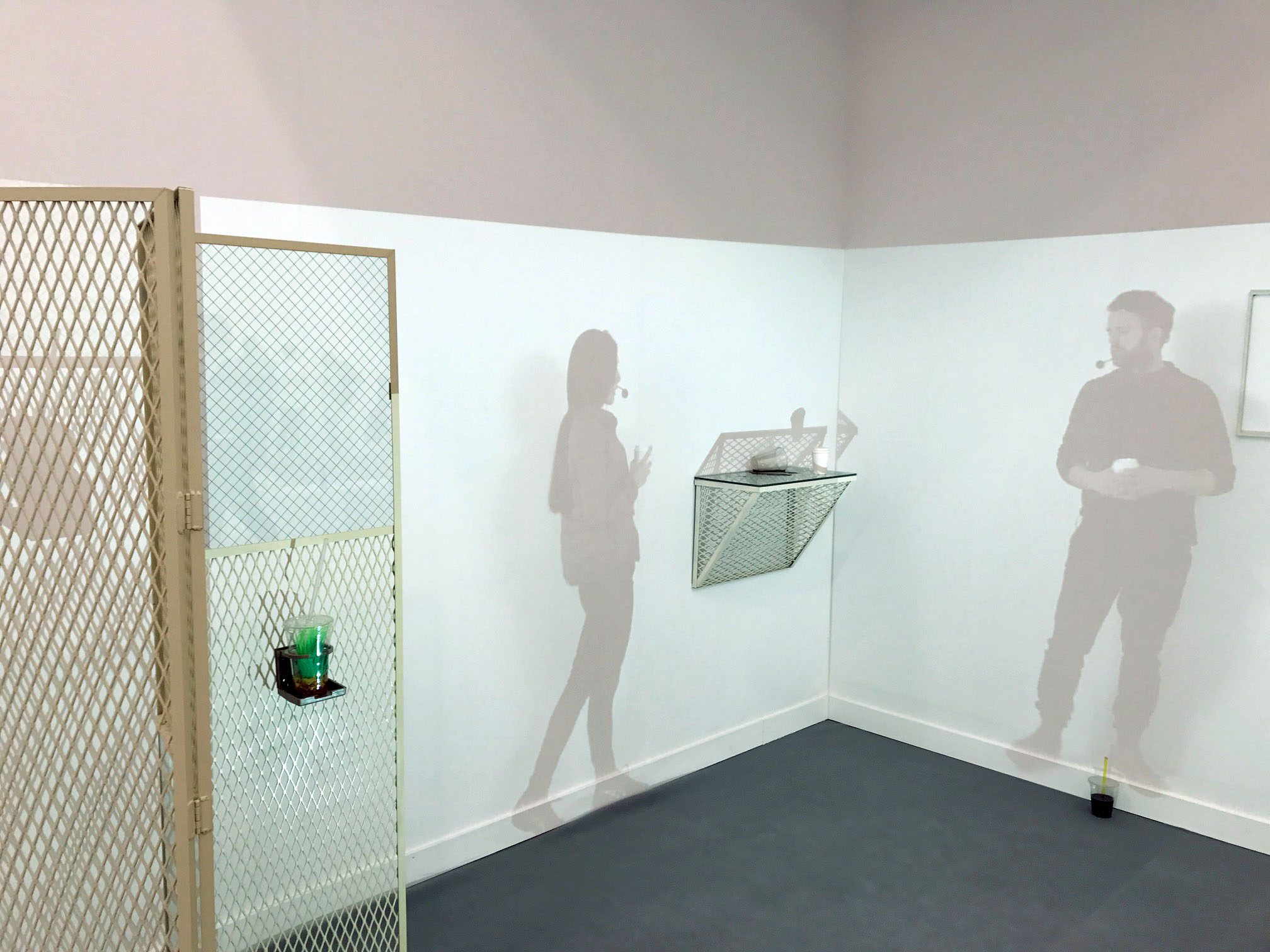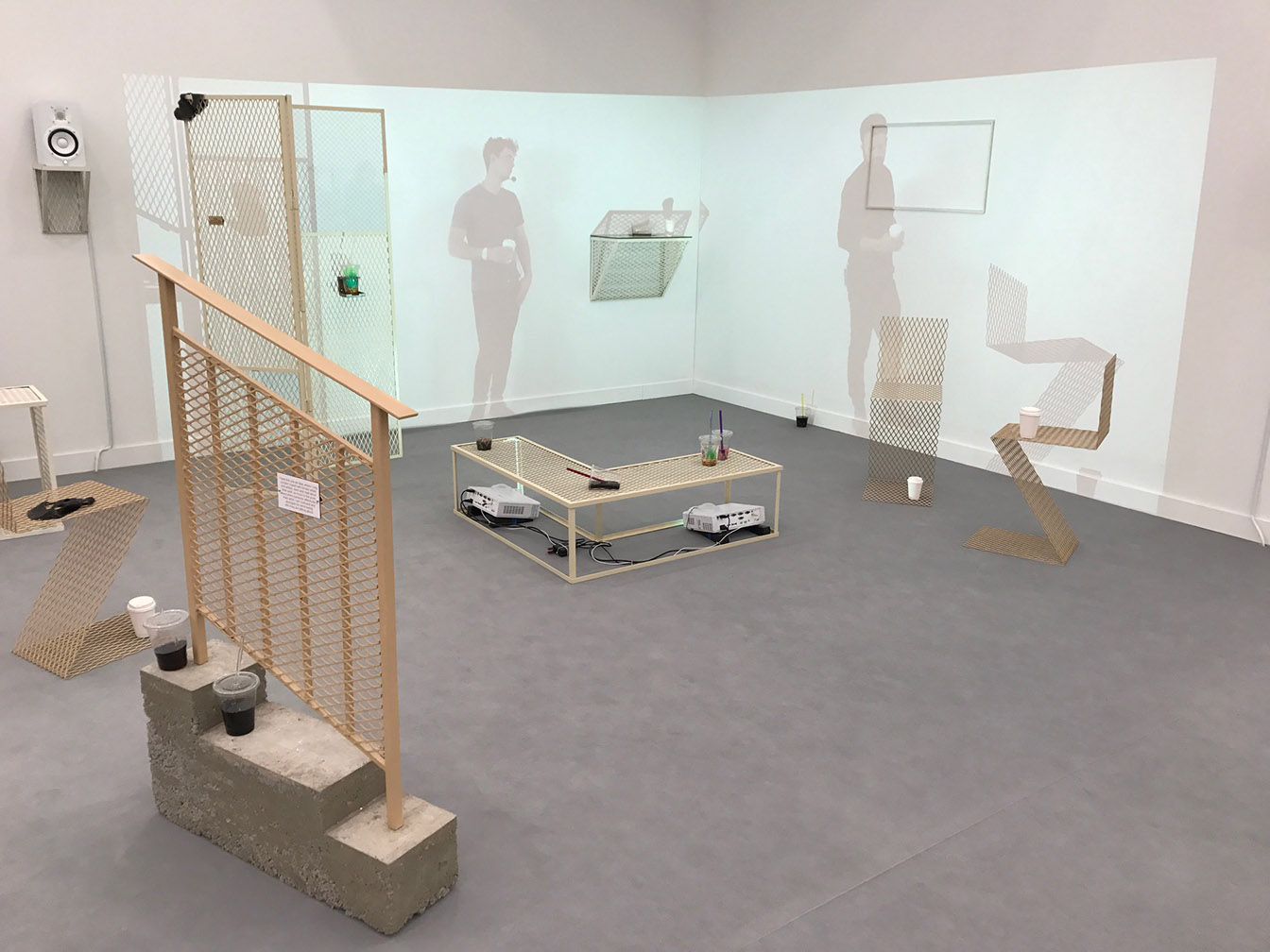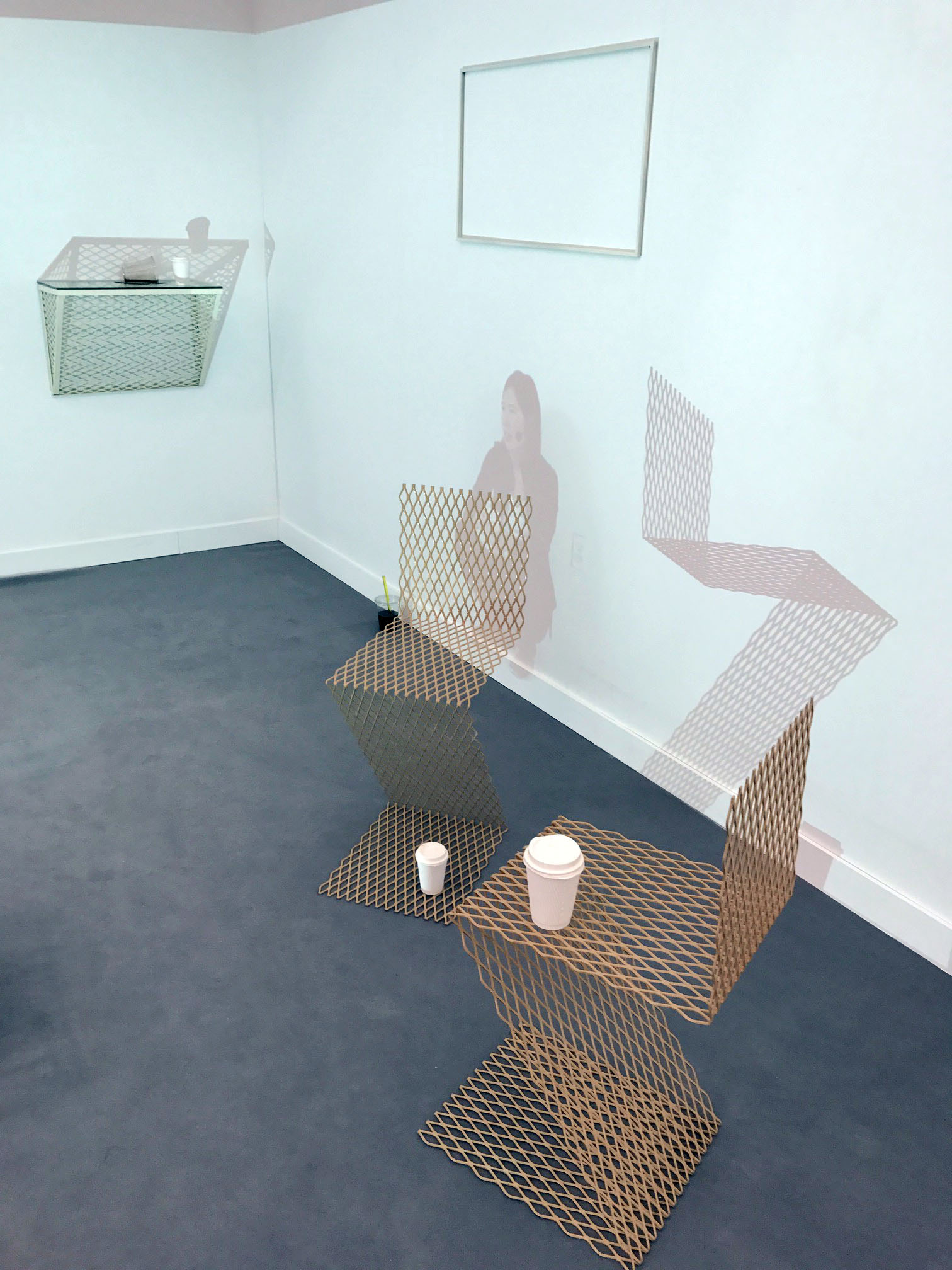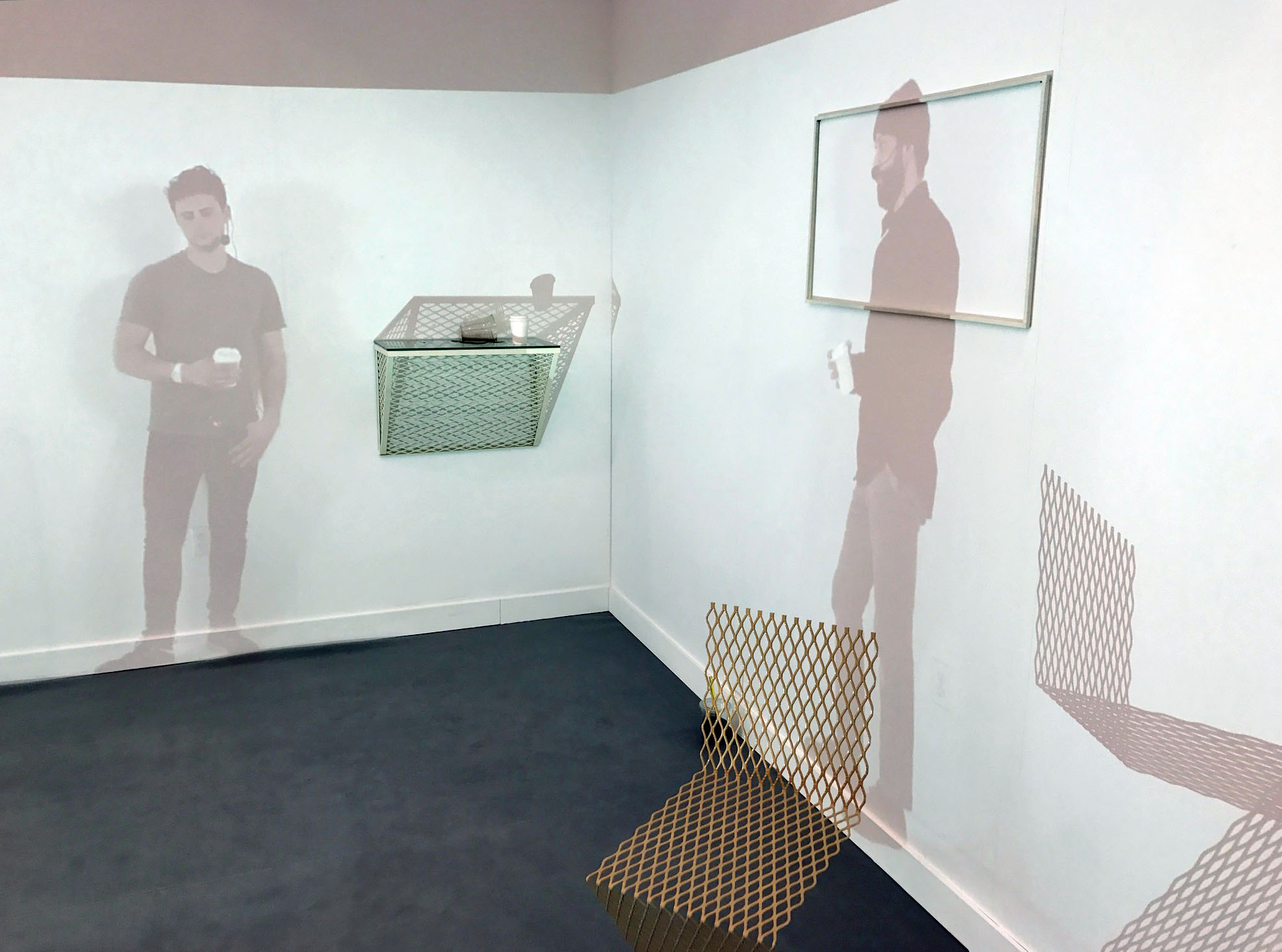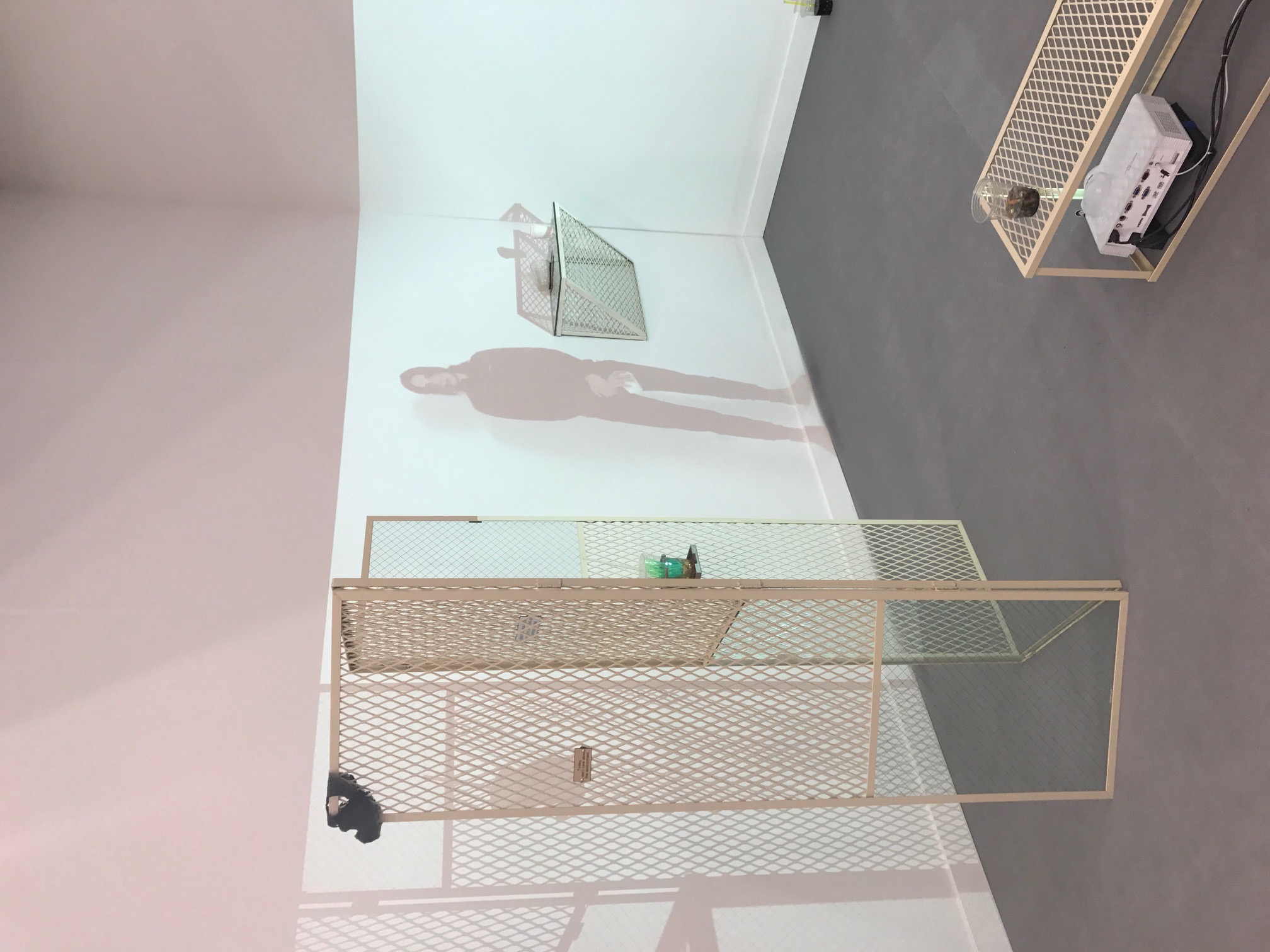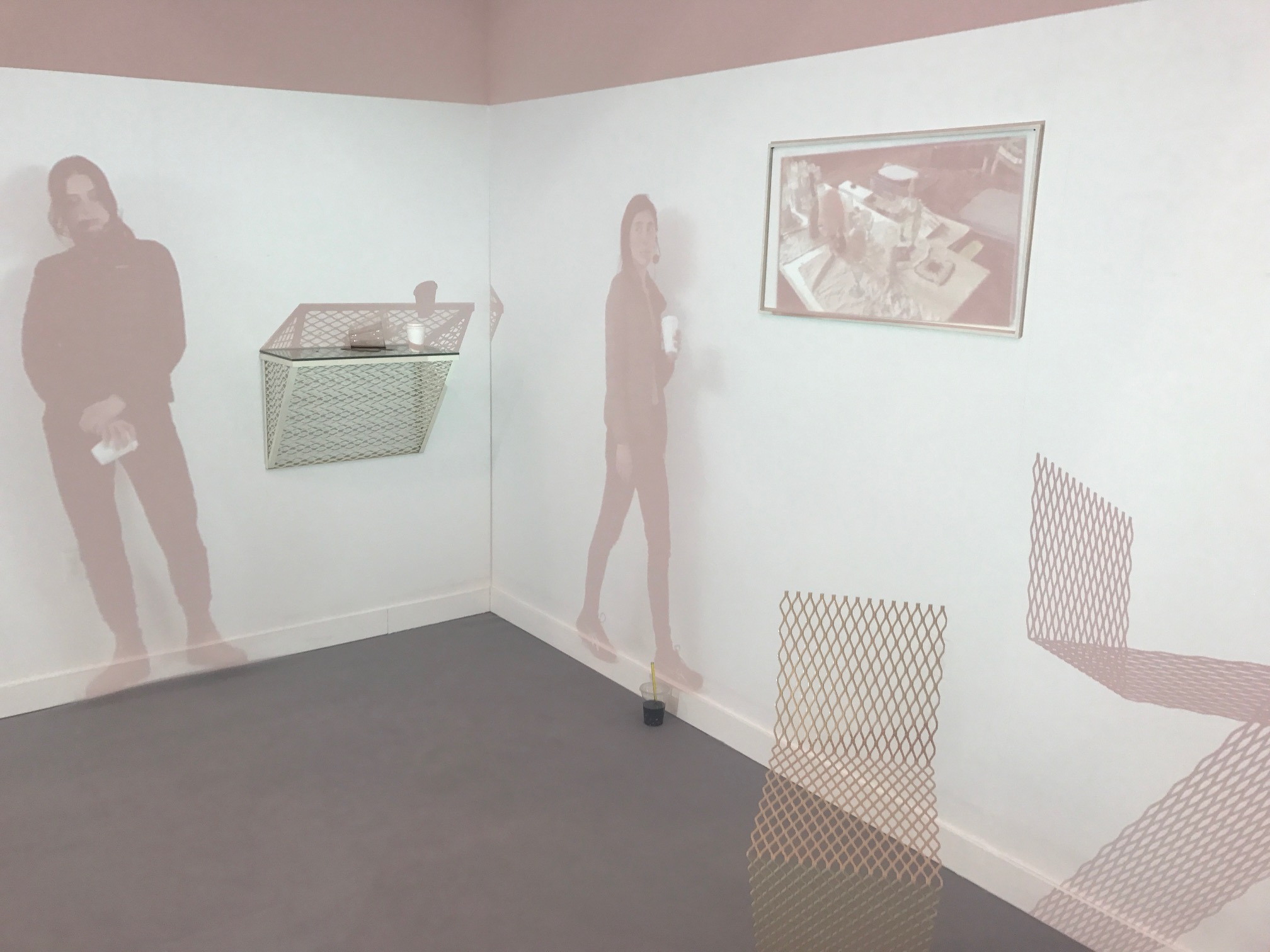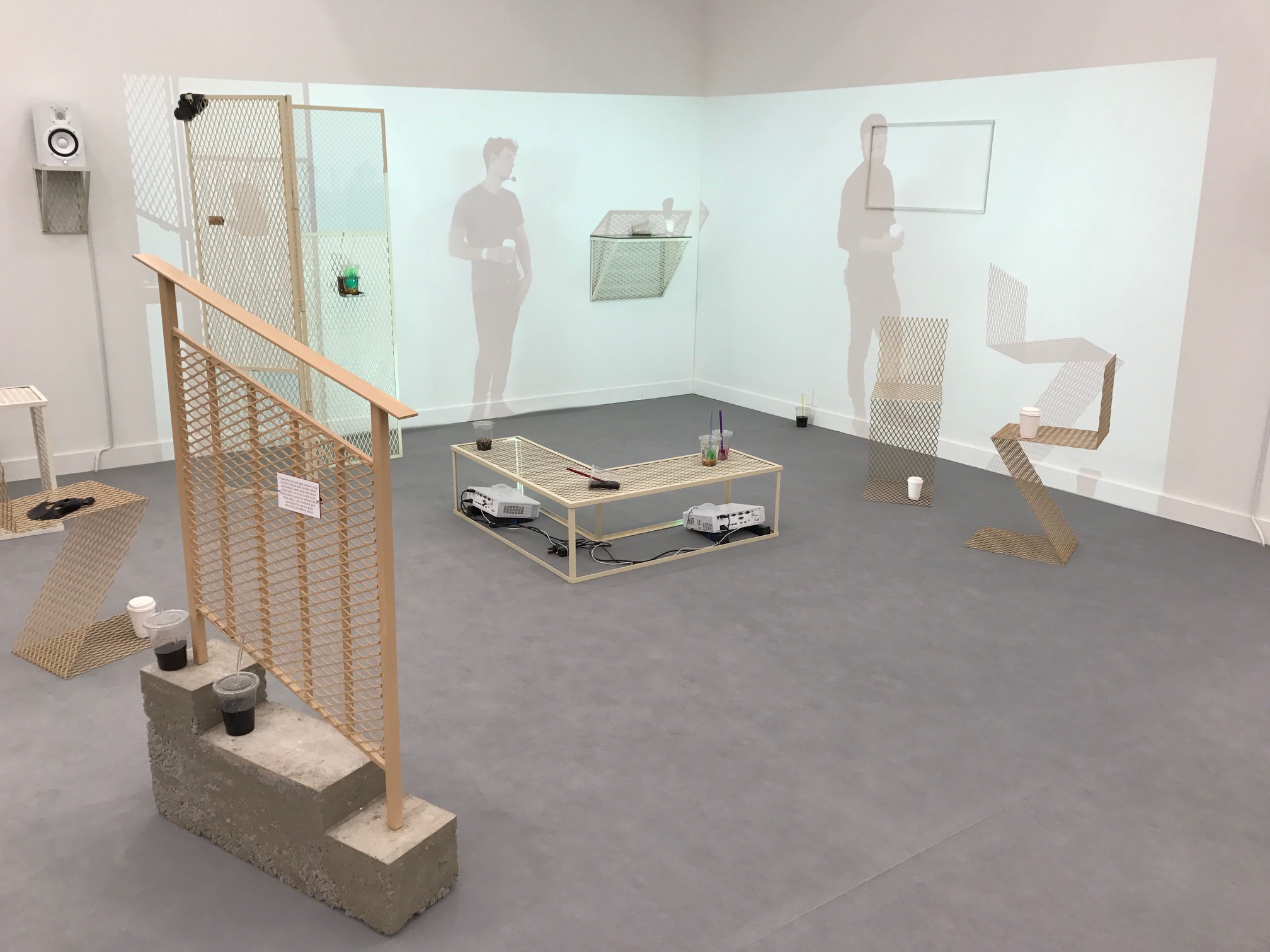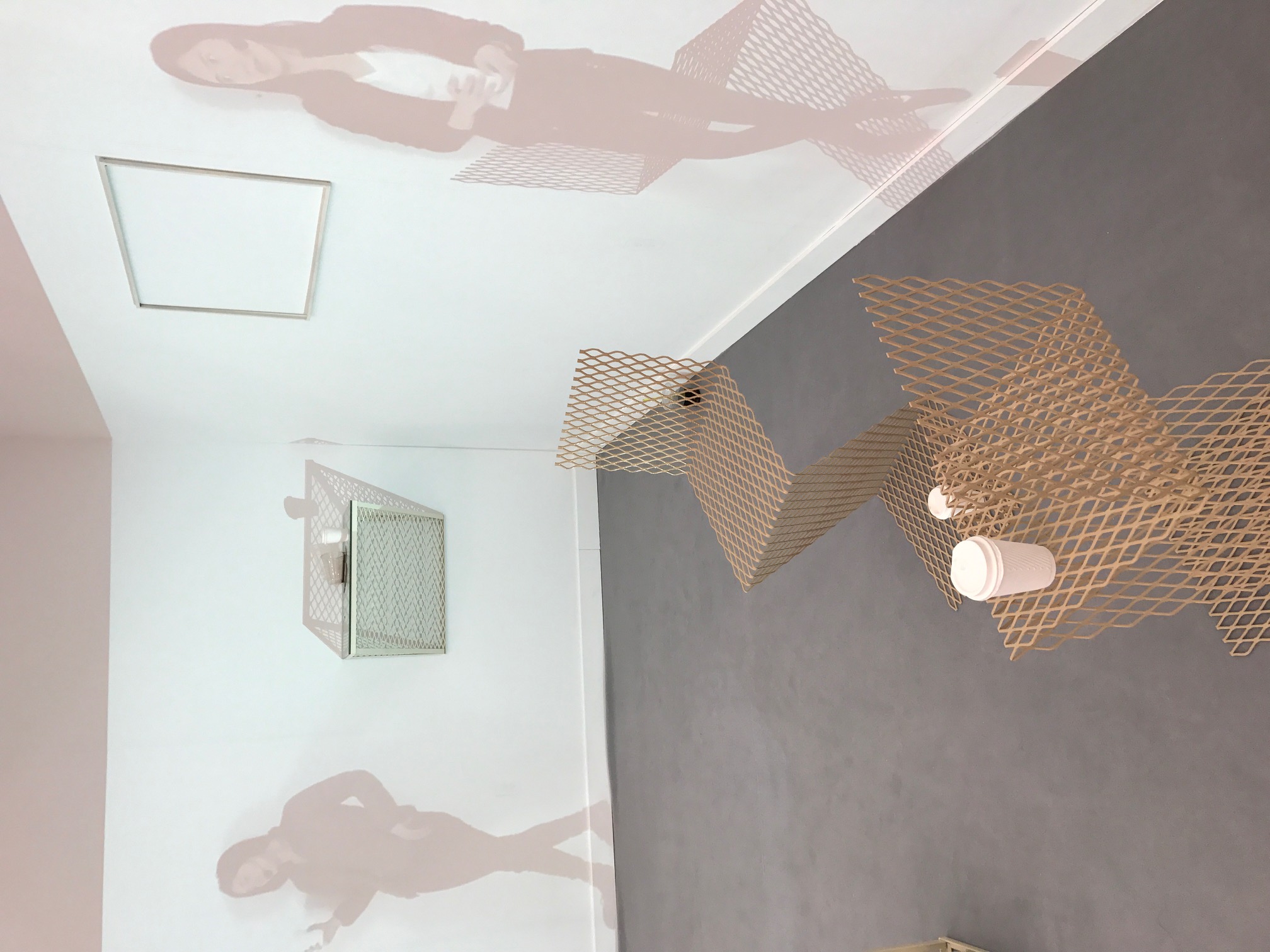 Within a multimedia installation, six characters projected on the walls of a sculptural installation debate what art should be in a critique-like discussion, addressing the artist's work before them.
Design Within Reach, 2016-2017

Painted steel, aqua-resin, hardware, concrete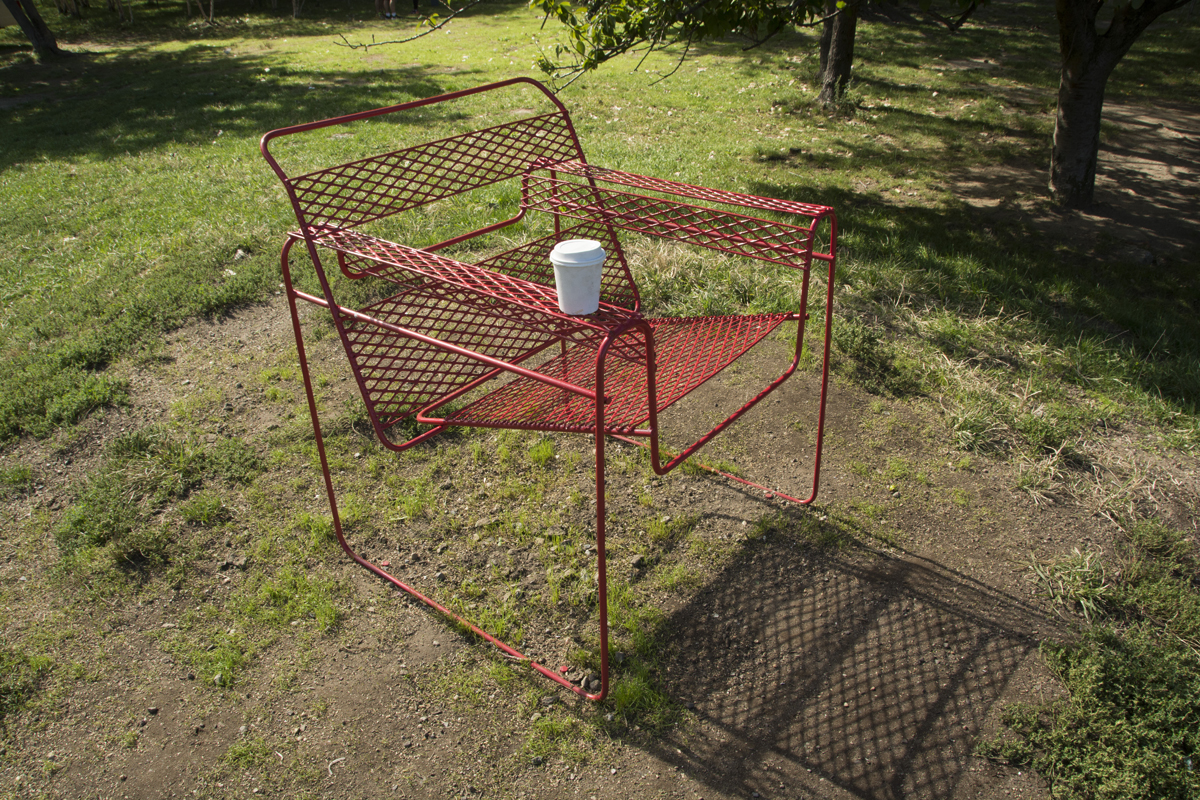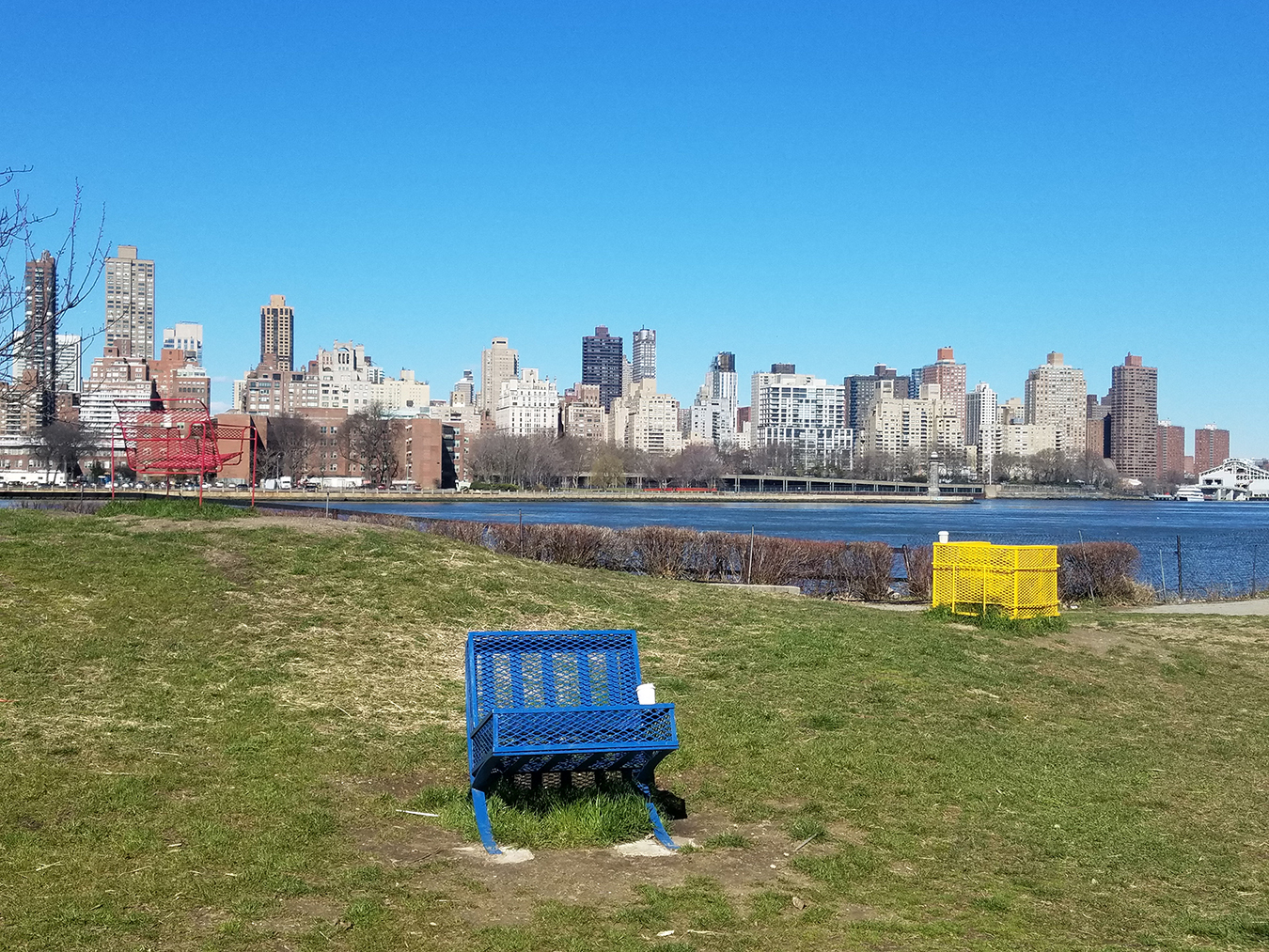 Reinterpreting signature designer chairs by Marcel Breuer, Mies van Der Rohe and Le Corbusier, the artist has translated the designs of the classic modern Breuer Chair, Barcelona Chair and Petite Modele Chair into rugged painted steel public benches made accessible for public enjoyment.